Slate Roof

A slate roof can be absolutely beautiful when installed properly. But how do you know if slate is the right roofing material for your home? Here are some pros and cons to consider when thinking about slate roofing.
First of all, as we already mentioned, a slate roof is very attractive both up close and from a distance. Even to the unschooled eye, it will be clear that your house sports a quality roof. Slate is very durable, and it will last many years – sometimes many decades. Slate is also valued for its fire resistance. It is a natural material that will not usually burn. Additionally, because it is a natural product, it is also an environmentally friendly roofing option.
However, all this beauty and durability comes with a price. Slate is an expensive material, and it can be tricky to work with. You want to rely on roofers like us when considering slate. Natural slate needs trained experts to fit it accurately, to ensure pieces of this costly material do not get broken and wasted. Additionally, in the rare instances when a well installed slate roof needs repair, it will be costly in terms of labor and the price of the repair materials.
Finally, slate is a heavy material, and a house requires extra roof support when it has slate roofing. This can add to the cost, if it is even an option for your home. Be sure to have an expert help you determine if your house is ready to support all that extra weight.
Remember, when thinking about slate roofing you are looking at an investment, albeit one that is well worth the price. If you are considering slate, call an expert to help decide if it is the right roofing material for you. Our experts install the affordable slate, TruSlate by GAF/Elk. Truslate is genuine slate installed on a unique, patented hanger system that allows for the use of shorter pieces of slate, resulting in less material and lower costs for property owners.
Check our service area and know that Texas Star Roofing installs and does expert repairs on traditional slate roofs. Give us a call for a more in depth explanation, and to view samples of some of the most beautiful roofing materials you've ever seen.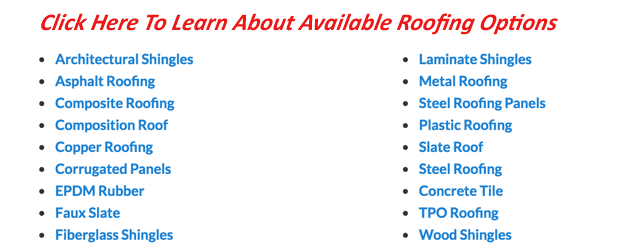 Want to get your roof inspected for possible problems or get an estimate for a beautiful new roof? Ask about a free roofing inspection today! All you need to do is complete the form to your right.